Mitsubishi Ductless Systems
A variety of reliable heating systems exist to ensure warmth during the cold months. One of the most popular and efficient options is ductless HVAC heating systems that provide a home with comfortable heating without the need for a single foot of ductwork.
Homes that work well with Ductless include:
Ductless heating systems are ideal for older homes that lack the space to install a central heating system.
Newer construction also benefits from ductless HVAC units to save valuable space.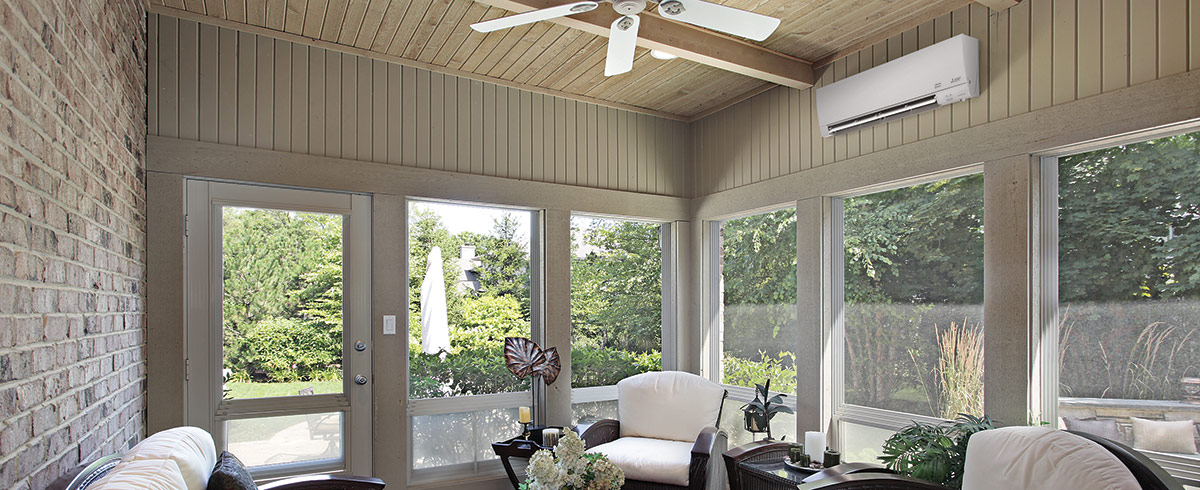 Popular locations of Ductless within a home
rooms above a garage
sun rooms
in-law rooms
sun rooms/3 season rooms
basements
room additions
And especially HOME OFFICES
Above all, ductless heating systems offer energy-efficient solutions while saving space and ensuring comfort.
Single Zone System
Multi Zone System
---